After several years of torture with easycap i realize that it is time to change capture device. I found that other usb capture device that supported by linux cost to high, also i can not use PCI or full height PCI-e devices because of mATX form factor of my server.  Suddenly i found ImpactVCB 1381, it is what i wanted to found, it is supported by linux, PCI-e and has half height bracket.
Before i did not try it card i did not think, that it is can be so much difference in image quality between two cards. Unfortunately i do not have sample with  easycap, but you can trust me, difference is enough to throw easycap.
As always there is a fly in the ointment, zoneminder or haupage driver has bug and captured image sometimes jittering, it is looks like that: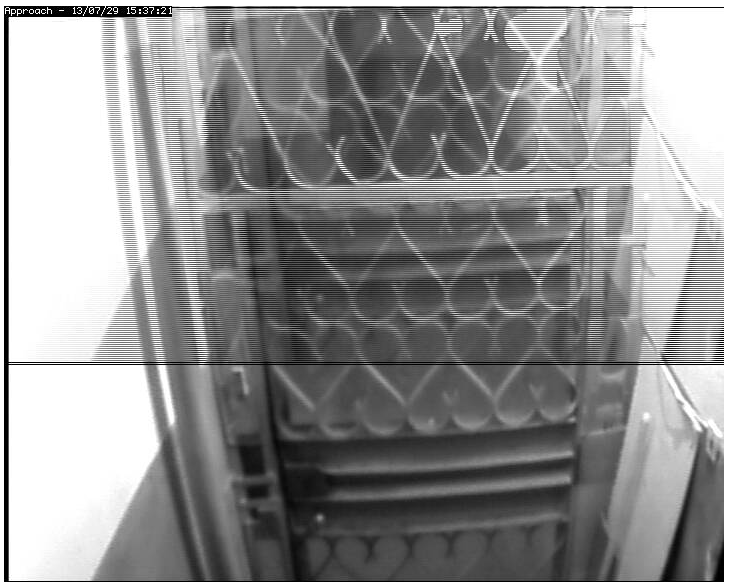 I preferred to think, that it is bug in zoneminder, because i did not seen same issue when i captured video with mencoder.
Will hope it will be fixed in future releases.